Am Anfang
2016
Illustration, Graphic Novel, Bookdesign, Characterdesign, Animation

Dieser Kurzcomic ist eine Analyse von sich wiederholenden Prozessen und Gedankenspiralen. Beim strukturieren dieser Wiederholungen entwarf ich einen Charakter, welcher eine physische Metamorphose von Protagonist zu Antagonist durchgeht.

This graphic novel is an analysis of repetitive cycles and spiraling thoughts. Structuring those loops led me to create a character who is experiencing a physical metamorphosis, uniting the protagonist and antagonist within itself.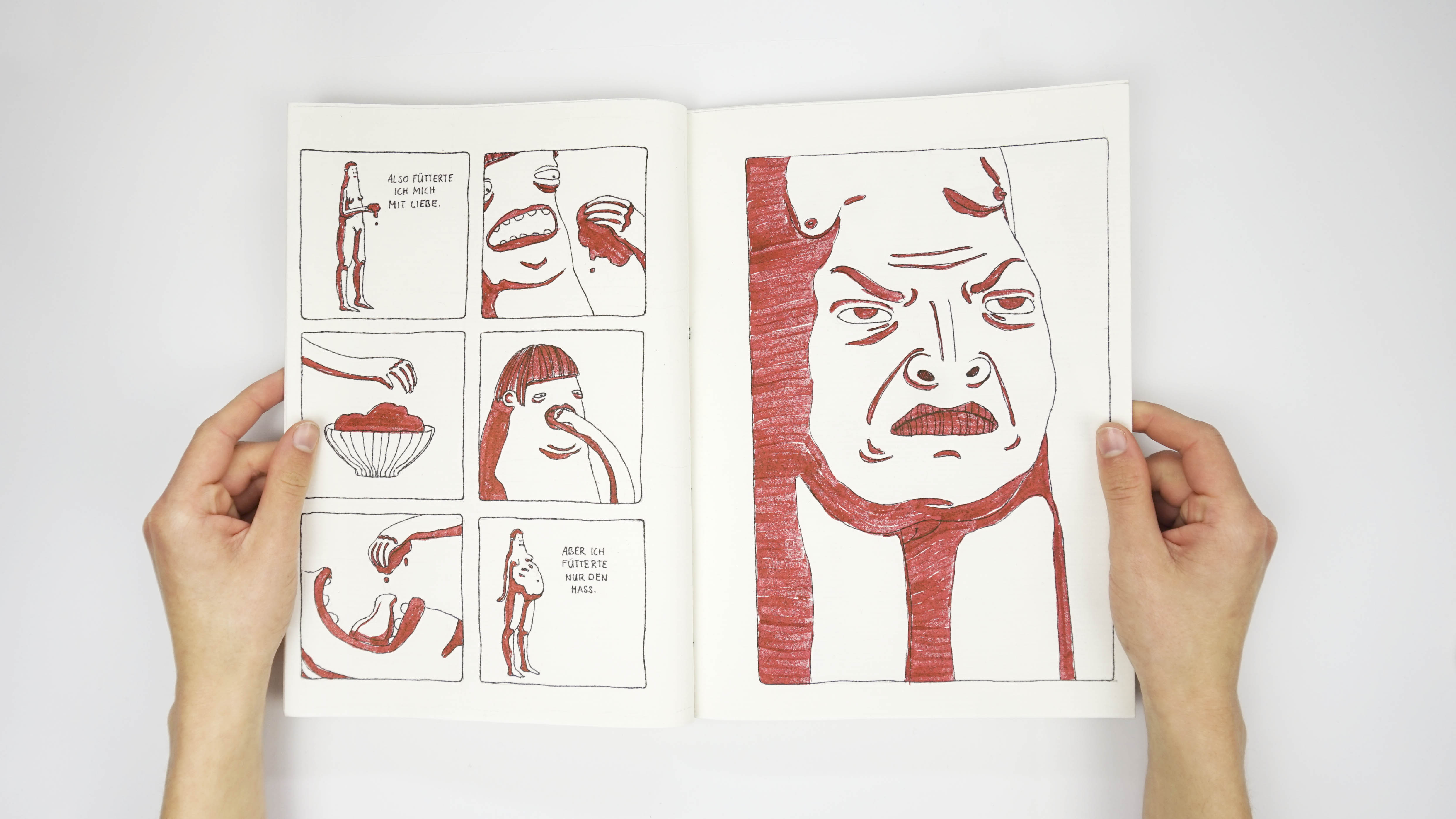 This website and all its images are protected by copyright. reproducing or distributing an image or part of an image in any form or manner is illegal. They may not be published without prior permission from Peer Jongeling.